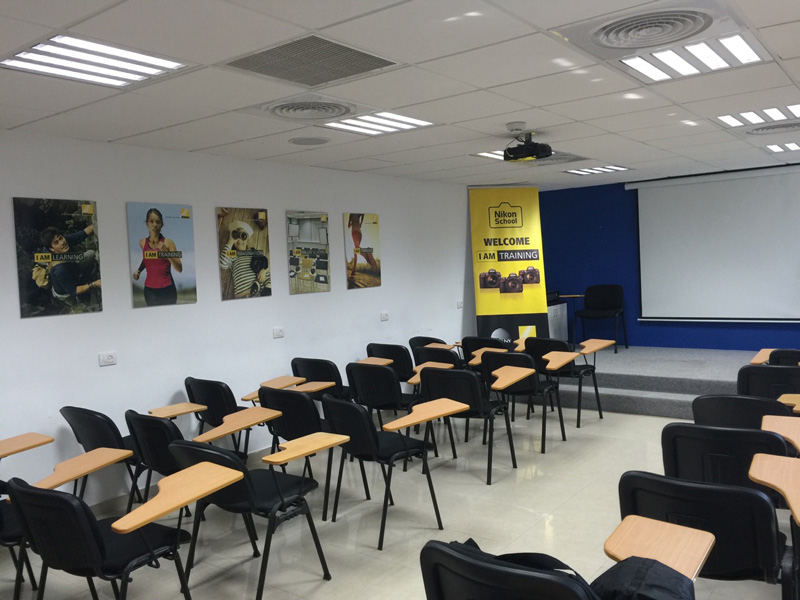 Course Duration: 5hrs
1. DSLR Construction
2. Sensor
3. Shutter
4. Lens (Focal length)
5. Aperture
6. Exposure
7. Flash
8. Focus
8. ISO (Sensitivity)
9. White Balance
10. M,A,S,P MODES
11. How To take care of your Camera
12. Clear all doubts about your Camera.
13. Tips & Tricks
Akram Sbitany & Sons Company the exclusive Importer & Distributor for Nikon products is the official organizer of Nikon School in Palestine. Through Nikon School, our mission is to provide the best learning opportunities to people who have a passion for photography and would like to scale ahead in this field. From amateurs to skilled photographers we want to provide a platform where they can learn, experiment and share their knowledge with each other. Nikon School wants to ensure that it provides the best quality learning in the field of photography through various workshops which will help them scale higher levels be it professionally or just for passion.
• هذه دورة تدريبية مجانية لكاميرات نيكون (DSLR) صالحة لشخص واحد فقط لكل كاميرا (DSLR) يتم شراؤها.
• لا يمكن استبدال هذه القسيمة نقدا أو غيرها من المنتجات.
• قسيمة مدرسة نيكون صالحة لمرة واحدة فقط.
• عدم حضورك لجلسة التدريب بعد التأكيد، ينص على تنازلك عن حقك في حضور الدورة التدريبية المجانية.
• خلال الدورة التدريبية، من فضلك إحضار الكاميرا الخاصة بك على أن تكون البطارية المشحونة، وقسيمة مدرسة نيكون وبطاقة الضمان. وسيسمح لحضور الدورة فقط المشاركين الذين أكدوا حضورهم بشكل مسبق.
• لا يسمح بالتدخين في المكان.
لا يسمح بإصطحاب الأطفال دون سن 10 سنوات.