Midea Heater Radiator 11 Ribs, 2300W, White Color.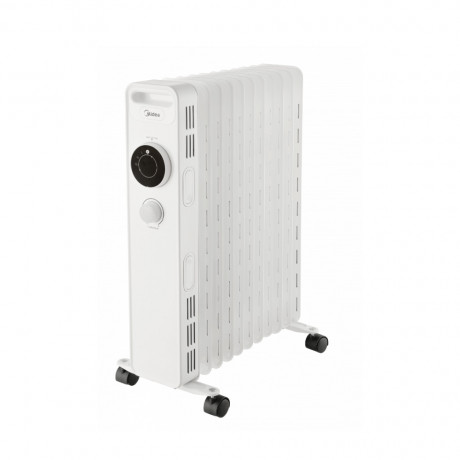 Heater Radiator 11 Ribs 2300W White Color from Midea

Description

Radiator 11 ribs filled with oil in an innovative design

3 heat levels to choose from - 1000W \ 1300W \2300W

Heating power 2300W

Manual thermostat that allows custom temperature regulation.

Protection against overheating.

Anti Freeze technology - Even at frozen outdoor temperatures, the oil does not freeze.

Immediate shutdown protection system in case of overturning.

Recessed carrying handle and 4 wheels for extremely smooth and comfortable mobility.

Color - white.

Suitable for heating an area of ​​16-22 square meters.

Dimensions : length 48.6 cm , width 28 cm , height 64 cm

Weight: 11 kg
Availability:
Coming Soon
Express delivery within 1-3 business days

Now you can pay with your card upon delivery!